NEWCASTLE, MAITLAND & HUNTER VALLEY
NURSE PRACTITIONER, MUSCULOSKETAL & SPORTS INJURY MANAGEMENT
As a Nurse Practitioner Mick provides musculoskeletal, sports injury management and advise to people of all ages.
He has recently teamed up with Drs Jai Kumar, Ben McGrath and Pat Lim at the Orthopaedic Clinic, The Junction. So whether you need individual injury attention including referral for allied health rehabilitation or require the services of an Orthopaedic Surgeon, CHSM has you covered.
At CHSM we have orthopaedic specialists and allied health contacts in many sub specialties across many locations, and my sports injury and MSK services are backed by a 20+ years emergency and sports medicine experience.
Mick is the owner of Central Hunter Sports Medicine, a Nurse Practitioner who has accumulated over 20 years experience in trauma and emergency nursing, sports medicine and musculoskeletal injuries.
His qualifications include Master's of Nurse Practitioner, Bachelor of Nursing, Grad Cert in Advanced Practice (Emergency), double Grad Dip in Health and Project Management, Major Incident Medical Management and Support (MIMMS) Advanced Commander, level 1 Sports Trainer, NeckSafe and HeadSafe, Level 1 Strength and Conditioning Coach.
As a Nurse Practitioner Mick has the expertise and authority to diagnose and treat people of all ages with a variety of acute or chronic health conditions. NPs have completed additional university study at Master's degree level and are the most senior and independent clinical nurses in our health care system. Nurse Practitioners are endorsed by the Australian Health Practitioner Regulation Agency (AHPRA) to provide independent care aligned with the Nurse Practitioner scope of practice, they can request and review appropriate diagnostic tests, referral to and from relevant healthcare providers including specialists, allied health and general practitioners, prescription of necessary medications and collaboration with nurse and other healthcare professionals to ensure the provision of holistic care.
Over the past 18 years Mick has worked with many sporting organisations at both club and elite level, such as Hunter Rugby Union, The Newcastle Knights, NSW Country Rugby Union, NSW Rugby Union, The Western Force Super Rugby franchise, the Universities of New England and Newcastle for the Aussie 7s series, and the Hunter Wildfires, providing expert medical care, injury management, rehabilitation and return to play for their players.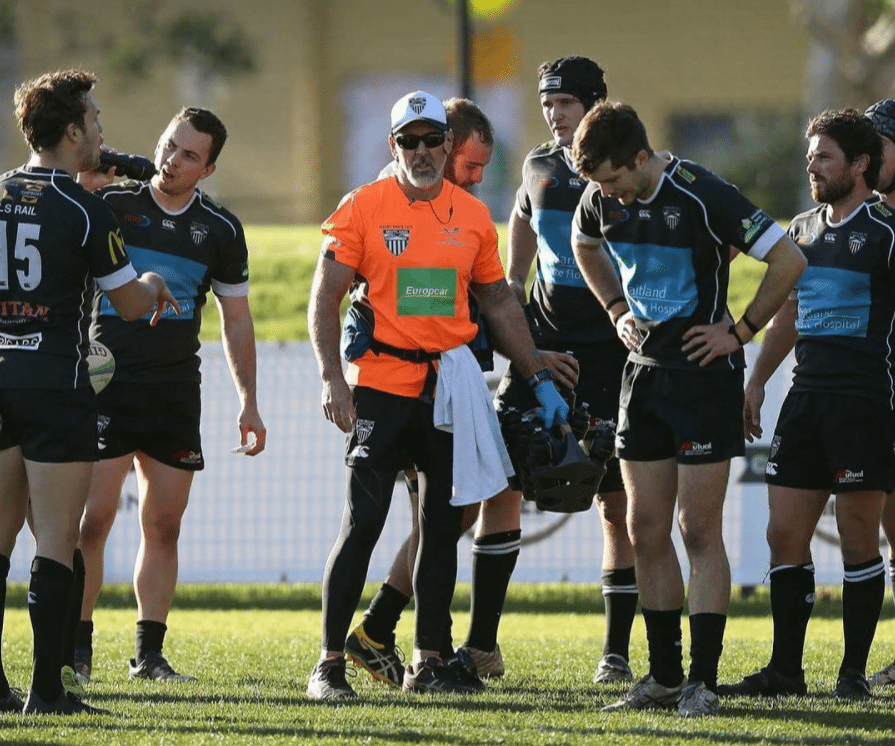 "Thanks to you and the team for all the help and support throughout the season! Clubs don't run without legends like yourself."

Adam Hewitt
"Thanks for everything you do for the club Mick. As a mum who had an injured son it was a massive relief to know you were in the sheds waiting for him with expert care and a comforting calmness. MRC is lucky to have you ."

 Lindsey Lewer
"Thank you for everything this year. Both on and off the rugby pitch mate. We are all lucky and grateful, that unreal, talented and kind hearted people like yourself exists and are apart of this club. Personally I'll forever be in your debt for the help and guidance you've give me this season and especially over the last few weeks."

Nathan Pili
"I just wanted to say a massive thank you for all the work that yourself and your team do. To have a first-class medical team taking care for our players (and coaches lol) sets our club up for the best possible outcome. Maitland rugby club is a better place to have characters like yourself involved."

Jono O'Toole, 2nd grade coach Maitland Rugby Club
OUR
CLIENTS
Central Hunter Sports Medicine works with a variety of athletes & sporting clubs to help them play at their best
FREQUENTLY ASKED
QUESTIONS